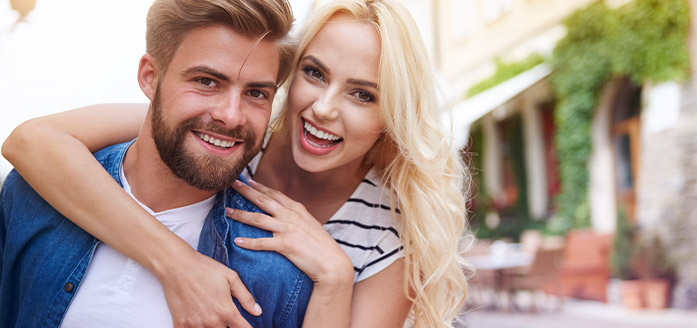 How to build a deeper connection with friends?
A lot of us have watched "F.R.I.E.N.D.S" and dream of having friends like them. So deep, close, and understanding. Over the years, you'll make many friends, but staying in constant touch with them is what you have to practice. To dig a deeper relationship with them, you have to be more honest, loyal, and trustworthy. Not all friendships last long, but with some, we can always count on. Where social media has taken over our time, we need to ensure that we trust our favorite people from time to time to build better relationships with them.
Because friendship is ever-evolving and we can't afford to lose our dearest friends, here are some tips that you should follow to take your friendship to the next level.
Also read: Requirements to build trust in Friendship!
Tips To Take Friendship To A New Level
Reaching out to friends from time to time.
We know that work keeps us busy but taking out time for our loved ones is equally important. Instead of thinking about why people aren't approaching you, you can take the initiative and reach out to them first. It can be done via social media comments, calls, texts, etc. Be the one to take the first step to reach them out. 
Have meaningful conversations
With friends, you know how your conversation takes turns. So, sometimes you have to talk about your career goals, plans for the future and what you wanted out of life, and so on. You have to talk about these often to maintain a balance between your humorous and kiddish conversations to strike a meaningful one. It will make your friendship more serene.
Opening up to someone takes a lot of determination, but you put yourself into emotions worth living for when you do. Being vulnerable and showing your true self in front of people is complicated. It can deepen your friendship but also can bring negative results. You have to be careful and see what the right time is to share your secrets with someone. 
You have to be honest with your friends at every point. Let your guard down and show your true self to people when you're ready. To have a quality friendship, you need to be truthful, effective, and productive. Stay respectful while telling the truth.
Do something exciting together.
It can be games, traveling, hiking, or having a get-together. Friendship often requires physical meetings, which will strengthen and deepen your bond together. You have to step out of this virtual world and make some good memories together.
Sometimes you have to let go of all the effort and see where the friendship takes you. This way you will enrich the time you have spent together and will be happy about it. Friendships take time to build. But, with constant effort, you'll be able to pace it up and live a happy life together. You can't force your friendship onto someone. The unexpected time serves the best and comes out with more blissful results. 
See also: Best Dating Ideas: Surprise Your Lover With These Tips