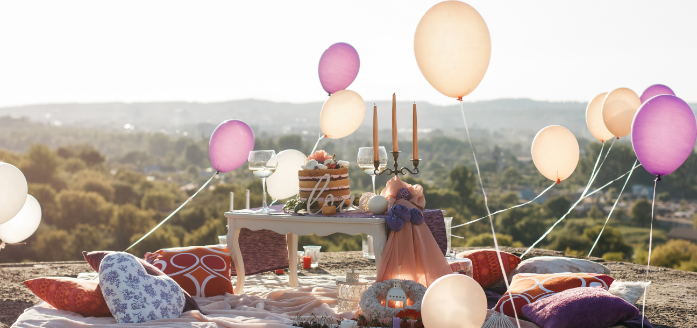 Best Dating Ideas: Surprise Your Lover With These Tips
Whether it is your new relationship or a long time one, going on dates is always a good idea to bring a spark to your romantic life. Dates are always special; it is a time when you find more closeness with your partner. But, couples often find themselves short of ideas for when they have to plan out a date. 
It is always better to look on the internet for some good advice or tips. Therefore, we are here to give you good inspiration and ideas for your upcoming date night. 
Read this: 7 types of friends you need to have in your life
Exciting Date Ideas For Your Romantic Relationships
Are you excited about your date? Make it more exciting and fun for your partner as well with our most amazing dating ideas for your special day. 
Go For A Camping
If you and your partner love outdoor adventure, then nothing is better than camping on a hill station. Choose a place of her choice, keep all the necessary camping-related items and food. Just imagine you and your partner both lying together gazing at the stars and falling asleep. Such activity might look ordinary; however, it will inspire romance and love in your relationship. 
Check-In A Restaurant
Go to a new restaurant which you both have never experienced before. It will bring a freshness to the whole scene, plus exploring new things together is always great fun in a relationship. But, if it is your first time, do not opt for a new place at all. You do not want to create a mess, right? So, take her/him to a place about which you are already aware. Choose a nice cozy restaurant where you can talk to each other without being distracted by loud music. 
Watch A Movie Together
It is always fun to go to a movie. Whether it is your first date or going with a long-time partner, movie dates are always special. To give it a more romantic feel, try to take her/him for an outdoor movie. Watching a film under the starry night is nothing less than a romantic trip to Paris.
Have A Bicycle Ride Together
Give your budding love a fun element, ride on a bicycle together and explore your city or countryside. We often find ourselves stuck in the daily hustle and bustle of life that we cannot spare time to enjoy the beautiful city. If you and your partner are good at cycling, it's time for some paddling and discovering places that were never visited.
Dance together
What could be more romantic than dancing together? You do not need to go to a club to move on the beats. Just play his/her favorite romantic track and move slowly together. Lose yourself in the rhythm of your partner and experience the joy of being together.
So, are you ready and geared up with exciting ideas to surprise your lover? We hope you two have a great upcoming time together and you can enjoy each other's company on your next date. 
Read also: Just For Two: List Of Party Couple Games