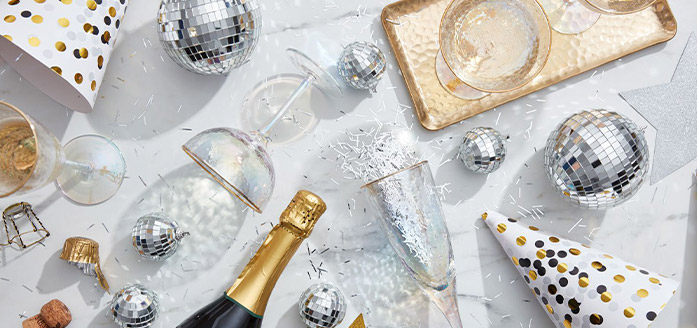 5 New Year's Eve Party Games To Celebrate 2022 with Fun
So the year 2021 is almost over, and the new year is knocking at your doorsteps. So what's your plan for the celebration? How are you going to welcome this new year? Due to the origin of a new mutated variant, Omicron, you might not be able to celebrate in malls, pubs, bars, or restaurants. But don't worry, there are plenty of ways through which you can have a grand new year celebration at your home with your families and friends.  
If you plan to host a party, to get you in the mood, we've compiled a list of the most amusing New Year's Eve games that will ensure you have a fantastic time with your family and loved ones. Choose one (or more!) to play with friends on New Year's Eve, whether in person or online. Make things interesting by pitting boys against girls or parents against children in a friendly rivalry (is there such a thing?) There's something here for adults and kids of all ages and personalities to enjoy. 
Read it: Planning To Organise Old Friends Reunion? Here Are The Steps Which You Should Follow
List Of 5 New Year Party Games
New year resolution challenge
Request that each guest write at least three New Year's resolutions on a piece of paper and place them in the basket. Instruct each participant to take one slip of paper from the basket and read it aloud. Everyone must jot down who they believe is responsible for each resolution. The one who guesses the most accurately receives a prize at the end of the readings. For amusement, read out loud some of the incorrect guesses.
Truth and Dare
It is one of the most enjoyable games played anytime and at any event. Tell all guests to gather and sit in a circular order by facing each other. Take an empty bottle and rotate it on the surface. Towards the person's mouth of the bottle, he will be asked to take the challenge. 
Tell favorites of the previous year
This New Year's Eve party game is all about getting your guests talking and hearing about their favorite experiences, memories, and recollections from the previous year. This incredible fun game comes with 25 to 30 free printable game cards with questions for your guests to answer. The hardest they laughed at this year, the finest movie of the year, the most impactful event of the year, the most overrated celebrity of the year, and many more are among the categories.
Mimic and act
Write some names of famous personalities, actors, and some of your school teachers, college professors, or college hostel warden whom everyone is familiar with. Put all the names in a box. Tell each guest to go onboard and choose a piece of paper. Whatever name it would be written, the guest has to mimic or act on that personality. 
Identify truth and lie
Give a piece of paper to every guest and tell them to write two truths and one lie about him/her. Once all are done, collect papers and put them in a box. Call each participant one by one and let him/her take out one piece from the box. He/she has to read those three sentences aloud and guess which two are true and which are lies regarding that person. 
Wrapping Up
Once it's all done, be ready to burn crackers and open champagne at the moment when the clock rings at 12.  Welcome the new year with your open arms and wish everybody around you. Serve drinks, cakes, sweets to all guests and have fun. 
Also read: Solving Problems Make You Happier? Know The Truth Behind It