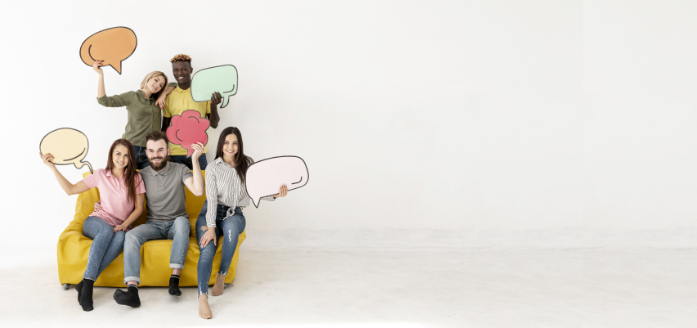 Planning To Organise Old Friends Reunion? Here Are The Steps Which You Should Follow
No matter how difficult or stressful our lives are now, remembering our college and school days brings us a bit of joy on our faces. Those times when there was no pressure to go to work every day, no deadline to finish projects, no business meetings, you could just hang out with your buddies all day and night. Class bunks, strolling the college campus with favorite groups, stupid activities in the mess and hostels, late night fun and chill, all of these things are now a distant memory.
Read this: How to build a deeper connection with friends?
Reunion: An Occasion To Recreate Old Memories
Reunion is the occasion that allows us to rebreathe in those environments and time we have left-back. Meeting old friends after a long period is really a unique and most excellent feeling. You guys can reminisce about the good old days and make new memories, or you can recreate a former memory. True, the Perfect Friends Reunion Party is the best way for us to relive our school or college life memories with our classmates, but reunions do not happen by themselves. You'll need to organize a reunion with proper planning. If you can't wait to see your high school or college pals again, use these ideas to arrange the perfect friends' reunion party.
We have some fantastic reunion party ideas for you, whether your class reunion is five or fifty years old.
Find your all mates and make a list of possible guest
The first and foremost step is to contact all your possible buddies. You may contact them either through a phone call, email, or social media platform. To inform in better ways:
Post a message in the college alumni Facebook group so that everybody can grasp it quickly. 
You may also create a reunion event on Fb.
Don't have any feelings of competition on this day. Try to reach maximum people.
Select a perfect date and venue
After contacting all your friends, now it's time to fix a date and venue. Take consent of everyone and confirm a suitable date accordingly. Remember that everybody should be available on that day, so plan it for the weekend or any other holiday. The venue should be any hill station for getting the perfect vibe when it comes to the venue. You may also create a LinkedIn or Facebook poll to confirm everyone's choice.
Plan a suitable budget
Organizing anything without a planned budget can make you embarrassed. After confirmation from all people:
Collect alumni donations, as it is the most common way reunions are sponsored.
Calculate how much money you'll need from alumni.
Make the number realistic; otherwise, you'll alienate a lot of potential participants.
The following are some of the essential budget items to think about:
Venue rental fees
Bartending and catering services
Tables, chairs, silverware, cups, and plates
An amusement park with DJ or bands is a place where people can go to have fun.
If you have extra cash, you can put money aside for decorations, photographers, and other extras you think will make the reunion more enjoyable.
Make a slideshow of old photographs of all attendees
Collect all old photographs of attendees and make a slideshow to introduce them with his/her unique name, which was used to call them during college days. You may collect photographs from your gallery or their social media profiles. At the reunion event, project the slideshow onto one of the walls and let it run throughout the celebration.
Also read: Signs That Say Your Best Friend Is In Love With You 
Wrapping up
Organizing a reunion can be a difficult and intimidating endeavor, but with these instructions in hand, your job will be much easier. Just remember to have a good time and make new friends over good food and music. Give farewell to everyone with a Thank You card.