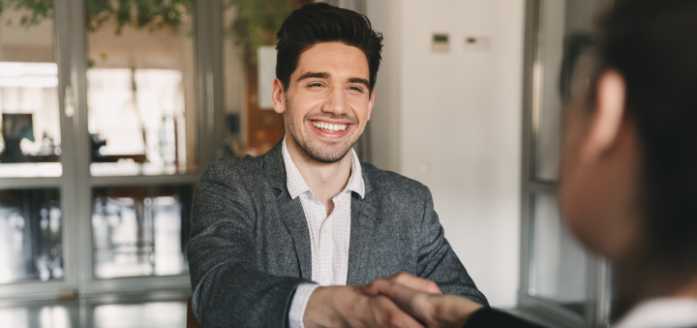 4 Essential Traits That Are Required To Be An Influential Personality
Everyone wants to develop an influential aura and traits. They want people, and society should follow them. They wish that when they speak, people should listen. But is it possible for everyone to become an inspiring personality? One in thousands sets an example through his actions in society, and they are not commoners. 
Read it: Exciting conversation starters to talk to anyone
What Does Influential Personality Mean? 
The ability or capability to change other people's thoughts and actions is known as an "influence". The influence was once supposed to be an ethereal or supernatural element that emanated from the stars and caused individuals to behave mysteriously. We already know that substances like alcohol, commercial products, well-known brands, organizations, beliefs, and ideologies can impact human behavior. Some influences might linger for an extended period. We are still inspired by scriptures written thousands of years ago. For example, We still follow the words of Rama, Krishna, Jesus, and the Prophet, which are mentioned in our religious texts. 
There are many factors that decide how influential and impactful you are, and the two most significant factors among them are- 
1. How Wealthy you are
2. What Status do you possess in society, be it social, political, and economic
Deception, fear, and coercion can also be used to manipulate others. As a result, various positive and bad aspects influence a person's impact. The situation may affect his ability to sway others. Many people become aware of it when they lose power, Status, or wealth, or when the truth about them or their character is made public.
Essentials That Makes You Inspiring Among The Masses 
As mentioned above, why do people follow their religious personalities even yet? Are they rich or have great Status? No, but they have such a character that makes you bow your head in front of them? Isn't it true? Character, integrity and the impression he makes on others are what ultimately sustain a person's influence. You may inspire the public by wealth but wealth without character can't hold your influence in the long run. People may obey wealthy people's bidding to avoid conflict, but they will not be truly and willingly influenced unless they gain their respect. The following information may be useful to you if you want to expand your influence or become a powerful person. Most of the following characteristics are shared by influential persons.
Character - There is a popular proverb- "If Wealth is lost, nothing is lost, if health is lost something is lost, but if the character is lost, everything is lost". So it is your character that makes you lovable among the masses. You can see there are many great personalities in history who are not rich but inspired millions of people and that too of different generations. Mahatma Gandhi, Nelson Mandella, Socrates, these people were not rich but were more influential in comparison to the rich personalities of their era.  
Knowledge, education, and skill- It is said that knowledge is power. You can bring changes around yourselves, in your society, or in your country if you are well known. Those who are well educated in specialized fields are always respected. They are consulted by politicians, businesses, and large corporations when making decisions. As a result, if you wish to wield power, you must possess the skill or specific knowledge in a sought-after profession.
Leadership quality- If you have the ability to lead by taking masses together, you can be in demand. Good leaders have the ability to influence and motivate others. Their power is derived from their ability to lead. They understand how to set goals and lead by example, demonstrate courage, confidence, and initiative, take responsibility, and assist others when needed.
Social and approachable - If you are social, humble, and easy to approach, You have better chances of making an impression over others. Understanding people, showing kindness to them, investing your time to meet the needy, and showing goodwill gestures every time you interact helps build connections and networking. 
Conclusion
So these are some traits and qualities which you should develop inside you to be an impactful person. Money, wealth, and Status are also important but with these, try to bring all positive qualities, especially those mentioned above. To inspire, you have to set an example; you have to gain fame, and that would not be possible without being social or having good character. 
Also read: How to say "NO" without hurting someone?